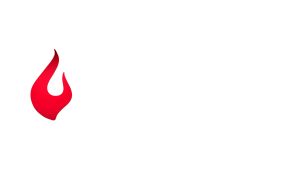 Firebrand Media LLC, a prominent Dallas-based video production company, stands out as a leader in the industry, providing comprehensive services to meet a wide range of video, media, and asset production needs. Renowned for its excellence, the company caters to diverse requirements, including event videography, commercial and corporate video production, video marketing for law firms, video ad production, and various promotional business video production services.
One of the key strengths of Firebrand Media is its team of Dallas-based videographers and editors who not only possess extensive experience but also have deep roots in the local community. This local connection allows them to offer white-glove services, leveraging cutting-edge technology such as 6K resolution for cinematic and professionally unmatched videography. Their commitment to the Dallas-Fort Worth Metroplex, where they live and work, is evident in the high-quality visual productions they create.
For those seeking top-notch video production services, Firebrand Media LLC invites potential clients to reach out for a free consultation. Whether envisioning a corporate video, a captivating commercial, or a promotional piece that captures the essence of a brand, Firebrand Media is positioned to turn those visions into reality.
The company has an impressive portfolio, boasting collaborations with a diverse array of clients and partners. Some notable names include TEDx, DesignRush, Dallas ISD, Texas Workforce Commission, Reunion Tower, Scroggins Law Group, Alienware/Sony, The Kidd Kraddock in the Morning Show, Turtle Creek Association, Multi-Family Monopoly, and various DFW conferences, businesses, and organizations.
Firebrand Media specializes in a multitude of skills and services, ensuring a comprehensive approach to video production. In the realm of business video production, the company excels in corporate video production, real estate video production, product video production, video podcast production, marketing video production, commercial video production, promotional video production, documentary film production, advertisement video production, drone video production, aerial photography, and social media video production.
The company's expertise extends to event production, covering a broad spectrum of occasions. This includes wedding and celebratory event production, corporate event production, live-streamed events, video production for conferences, board-of-directors meetings, awards ceremonies, networking events, trade shows, non-profit fundraisers, and speaker events.
In summary, Firebrand Media LLC is a dynamic and versatile video production company that has earned a reputation for excellence in the Dallas-Fort Worth area. With a focus on delivering high-quality, visually stunning content, the company's skilled team is well-equipped to meet the diverse needs of its clients, ranging from corporate giants to local businesses and organizations.