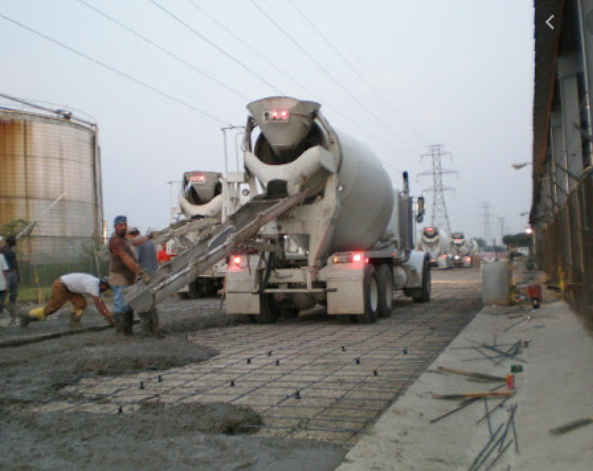 Brant Crockett's Crockett Concrete Construction is a premier, full-service concrete construction contractor with an impressive track record spanning over 40 years. Our unwavering commitment to delivering high-quality services has solidified our reputation as a trusted partner for residential, industrial, and commercial clients across the vibrant state of Texas.
Our expertise extends far and wide, encompassing everything from replacement projects to groundbreaking new constructions. Whether it's enhancing the curb appeal of a cozy residential home with a beautifully crafted driveway or providing the solid foundation of structural slabs for massive industrial warehouses, we have the experience and dedication to bring your concrete visions to life.
Behind our success stands a seasoned team of contractors, proficient heavy equipment operators, and skilled engineers who share a common goal: to collaborate closely with you and design solutions that precisely match your unique needs. We believe in going the extra mile to ensure your complete satisfaction. To underscore our commitment to your peace of mind, we offer prompt and dependable support, and we back our work with an ironclad guarantee. In fact, we only request a 100% payment upon project completion with approved credit, reflecting our confidence in the quality of our craftsmanship.
At Brant Crockett's Crockett Concrete Construction, our extensive service portfolio includes:
Engineering: Our experts are adept at providing comprehensive engineering solutions tailored to your concrete project's specifications.
Driveway Fixing: We can revitalize your property's entrance with driveway repairs or create an entirely new one to enhance your home's aesthetic and functionality.
Excavation: Our excavation services ensure a solid foundation for your construction project, no matter how extensive or complex.
Concrete Demolition: Whether you need to remove old concrete structures or create space for new developments, our demolition services are precise and efficient.
Retaining Walls: We specialize in constructing sturdy retaining walls that not only serve practical purposes but also enhance the visual appeal of your property.
Preventive Maintenance and Repairs: Our team is skilled in proactive concrete maintenance and efficient repairs to safeguard the longevity of your investments.
Structural Slabs: For industrial and commercial clients, we provide top-notch structural slabs that offer durability and reliability.
Sidewalks: Enhance pedestrian access and safety with our expertly crafted sidewalks that blend seamlessly with their surroundings.
Patios: Transform your outdoor space with our patio construction services, creating a welcoming environment for relaxation and entertainment.
Concrete Structure Building:
Beyond our wide-ranging services, Brant Crockett excels as a top-tier contractor specializing in custom construction and renovation projects for commercial and industrial properties. While our main headquarters are located in Irving, Texas, our footprint extends across the United States and even into Canada.
In bustling Brickell, the heart of South Texas, we have established a strong presence within the thriving industrial landscape. Our construction projects here encompass awe-inspiring high-rise buildings, luxurious hotels, sprawling shopping malls, and modern apartment complexes. Each of these monumental projects is executed by a construction company with a wealth of experience and industry knowledge, ensuring the highest standards of quality and craftsmanship.
With a legacy spanning four decades, Brant Crockett's Crockett Concrete Construction continues to lead the way in the concrete construction industry, turning visions into solid realities across diverse sectors and geographic locations. Trust us to be your partner of choice for all your concrete construction needs.
Brant Crockett's Crockett Concrete Construction
Irving, Texas 75061
Brant Crockett (owner)
Phone: (972) 880-5353
Fax: (972) 579-0831
Concrete Construction and Its Applications
Concrete construction involves the meticulous blending of coarse and fine aggregates bound together by resilient cement that gradually hardens through the curing process. It's a versatile material utilized across a spectrum of industries, playing a pivotal role in erecting the foundations and infrastructures of both residential and commercial buildings. The composition of concrete can vary, drawing from materials such as sand, gravel, limestone, ores, aluminum, steel, and of course, concrete itself. Yet, the most commonly employed aggregates are typically rock and concrete. The creation of concrete can take various forms, including processes like injecting steel coils into the ground or through casting, though alternatives are limited in their effectiveness.
Crockett's Specialty in Concrete
Concrete, in its multifaceted nature, finds application in a myriad of ways. However, one of its primary functions remains the construction of solid foundations for commercial buildings. Public edifices, such as monuments, parks, hospitals, schools, and various other communal structures, demand robust foundations. The quantity of soil required for such endeavors is generally less than that for other construction types due to the smaller area involved. A fundamental concrete construction entails a gravel foundation sloping toward the edges, thus forming the basis of the structure. Additional fill material is incorporated to further stabilize the surface.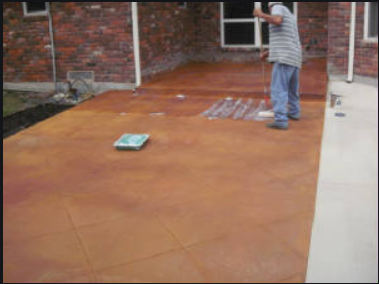 Brant Crockett's Expertise
Concrete construction predominantly strengthens the inherent structure, though it also permits manipulation of the finish and texture. Given that the mixture comprises fine aggregate and water, the potential for cracking exists, particularly in moist weather conditions. To address these concerns, various concrete polishing techniques have been developed, including pressure washing and high-pressure roll coating. Both methods yield a smooth, lustrous finish that also boasts heat resistance. However, it's vital to ensure uniform distribution of all aggregate materials on the flat base during pressure washing or high-pressure roll coating.
Additives Utilized by Crockett's Concrete Construction
Incorporating polymers and steel wool as lubricants is a common practice in concrete construction. These additives enhance the bond between the aggregate and water, subsequently improving overall performance. Notable additives include concrete lubricant, Portland cement, and fine steel wool.
Brant Crockett's Concrete exhibits impressive strength, but it is susceptible to external factors such as wear and weathering. Chemical reactions occurring during mixing and transport significantly impact the finished product's durability. Consequently, the construction process often takes longer than anticipated. The concrete undergoes immense heat and pressure during construction, leading to unexpected expansions and contractions, which can result in cracks and substantial openings. This necessitates the employment of skilled paving and cutting workers, as well as high-tech professionals responsible for pouring the concrete mixture and maintaining equipment.
Busy Schedules of Brant Crockett's Concrete Construction Managers
The construction managers at Brant Crockett's Concrete typically maintain hectic schedules, dedicating just a few hours to any given project on a piece of land destined to become part of a new structure. Achieving efficiency demands 24/7 site supervision, encompassing the aforementioned tasks and numerous others throughout the construction phase. Additionally, concrete construction managers must monitor various variables that can impact project outcomes, such as weather patterns, traffic flow, and environmental considerations.