Homemade Gourmet, a company based in Canton, Texas is voluntarily recalling about 320 packages of 1.96 ounce Tortilla Soup Mix. Apparently the Tortilla Soup Mix "has the potential" to be contaminated with Salmonella.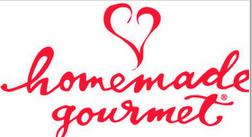 Salmonella is an organism that has the potential for causing extremely serious–and sometimes fatal–infections in young kids, frail or elderly people, and others who have weakened immune systems.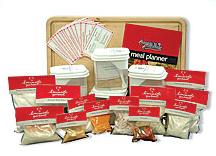 Salmonella infections are zoonotic; they can be transmitted by humans to animals and vice versa. Infection via food is also possible. A distinction is made between enteritis salmonella and typhoid/paratyphoid salmonella, whereby the latter because of a special virulence factor and a capsule protein (virulence antigen) can cause serious illness, such as Salmonella enterica subsp. enterica Serovar Typhi, or Salmonella typhi). Salmonella typhi is adapted to humans and does not occur in animals.
Enteritis Salmonella (e.g., Salmonella enterica subsp. enterica serovar Enteritidis) can cause diarrhea, that, most of the time, does not require antibiotic treatment. However, people at risk such as infants, small children, the elderly, Salmonella can become very serious, leading to complications. If this is not treated HIV patients and those with suppressed immunity can become seriously ill. Children with sickle cell anemia who are infected with salmonella may develop osteomyelitis.
Homemade Gourmet's "Tortilla Soup Mix" is distributed nationwide via mail order delivery and through independent consultant sales. The recalled lots are S1004812411 and S1004912111, that were sold 2/17/2010 through 3/1/2010. All known purchasers of the 320 packages have been contacted and told to destroy them. A full refund has been offered to every customer and consultant.
Homemade Gourmet's "Tortilla Soup Mix" is typically packaged in clear plastic packages and have red and beige labeling. Homemade Gourmet's "Tortilla Soup Mix" was sold individually in a 1.96 oz (55.6 g) pouch, and as part of two kits including the "Let's Make Dinner Collection (stock #40.1032) or the "$800 pre-select" order for consultants (stock #37.0320).
To date, no known cases of salmonella poisoning or related illnesses have been associated with Homemade Gourmet's "Tortilla Soup Mix".
Homemade Gourmet's "Tortilla Soup Mix" was made using Hydrolyzed Vegetable Protein (HVP), manufactured by Basic Food Flavors, Inc., Las Vegas, Nevada. The HVP had tested positive for Salmonella at its original manufacturing plant Basic Food Flavors, Inc.
If you have Homemade Gourmet's "Tortilla Soup Mix" it should be destroyed immediately. Consumers with questions should contact Homemade Gourmet Customer Service Department at 1-888-477-2848 (Monday – Friday 8-5 C.S.T.) for replacement, substitution or refund.